OPEN TRAINING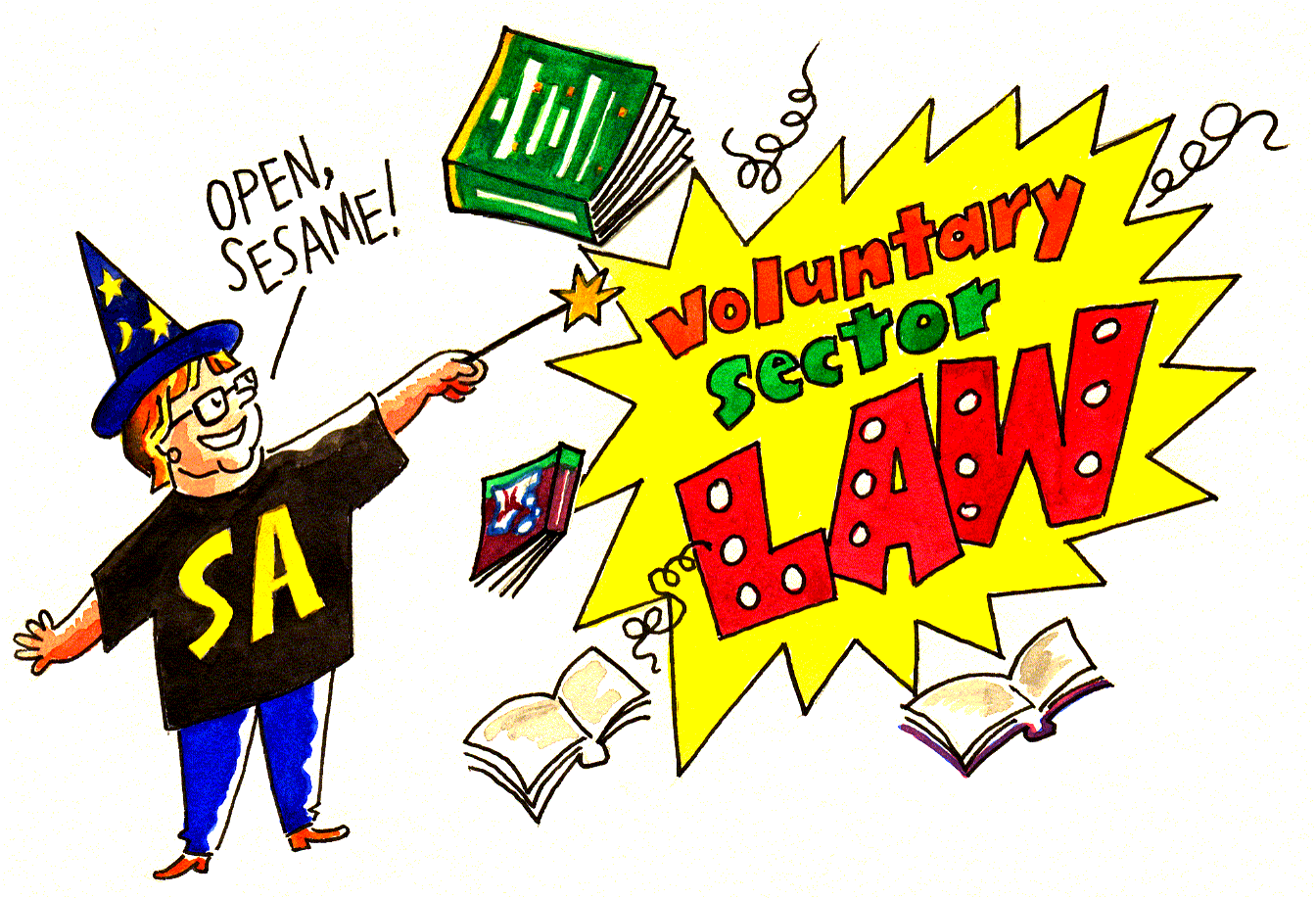 " I often remember useful things from your training courses, and you definitely helped me on my way as a manager. I've just finished my MBA with the OU after 7 years, and I blame it on your courses getting me started!"
Participant on Managing a Voluntary Organisation course
(several years on)
Voluntary sector law, management and governance can be daunting — especially for inexperienced board/management committee members and for new staff managers. But Sandy Adirondack's training is always interesting, informative and pitched at an appropriate level, so it is never overwhelming or intimidating.
Sometimes it's even fun! Typical comments from training participants on her legal and trustee training courses are "I thought the course would be boring, but Sandy made the law come alive", "I never knew legal matters could be so interesting", "The time flew past. I would happily have stayed longer", and "Sandy's enthusiasm led to an interesting and informative day on what could have been a somewhat dry subject".
Sandy's training covers many aspects of voluntary sector governance, management and how the law affects voluntary organisations. Typical courses are listed below. For details of each course click on the course title.

All courses are adapted to the level of participants, and content can be changed to meet the requirements of the course organiser and/or participants. All courses can be delivered as open courses or in-house, and can be adapted for development workers, information workers, advisors etc in umbrella or infrastructure support organisations such as councils for voluntary service.
BOARD/MANAGEMENT COMMITTEE
ROLES AND REPSONSIBILITIES

Legal responsibilities of trustees/management committees
Board/Management committee roles and responsibilities
Recruiting and keeping an effective board/management committee
Good governance: Making it happen
Reviewing your board's performance
Risk assessment and management for small organisations
VOLUNTARY ORGANISATIONS AND THE LAW

Legal responsibilities of voluntary organisations
Keeping up to date with the law
Duties of company directors and the company secretary
Charity law and duties of charity trustees
Legal structures and charitable status
Legal structures for social enterprises
Setting up a voluntary organisation
Considering incorporation?
Charitable incorporated organisations: CIO Yes or no?
Drawing up a governing document
Reviewing your governing document
Introduction to employment law
Introduction to employment law (2 days)
Volunteers and the law: Payments and perks
Volunteers and the law: Safety and security
DURATION: All open training topics are available as an overview evening or half-day session, or as a one-day or two-day course. Some are suitable for a longer period, or for a series of evenings. Half-day and evening courses and conference sessions are generally available only in the London area.
MATERIALS: Detailed handouts are always provided, and all participants receive a certificate of attendance unless the course organiser says certificates are not required.
FEES: For voluntary organisations, fees are generally £485-£525 for a one-day open course, around £350 for a half day and £200 to £250 for an evening or a conference session.

Fees are reduced for training lasting two or more sessions, or for two our more courses booked at the same time.
Fees are generally higher for in-house training or for training organised by local authorities or other funders, because it will be specifically tailored to the organisation.

Fees include initial discussions by phone and email, preparation, travel time, paper handouts provided on the day and electronic handouts provided afterwards, and certificates of attendance. They do not include travel costs, or b&b accommodation if it is necessary to travel the day before.
---