TRAINING, CONSULTANCY & SUPPORT
FOR YOU AND YOUR ORGANISATION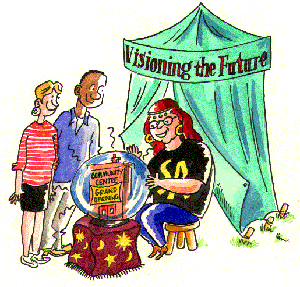 Training, facilitation and consultancy can be tailored to your organisation, or non-managerial supervision or mentoring can be provided to individuals.

IN-HOUSE TRAINING

All the topics offered as open training are also available as in-house training, specifically tailored to the needs of your organisation. Other topics are also available. Sandy Adirondack's most popular in-house courses are Trustee/Management committee roles and responsibilities, Legal update for voluntary organisations and Introduction to employment law.

In-house training offers added value for your organisation, because it nearly always leads to identifiable changes in behaviour, procedures and/or structures.

The fee depends on the size and complexity of the organisation, the nature of the work and the likely amount of preparation and follow-up. It is generally £650 to £850 + VAT for one day's training or the first day of a series, with lower daily rates for the second and subsequent days, The fee includes initial discussions by phone and email, preparation time, travel time, PDFs of handouts for the organisation to photocopy, the right to re-use handouts for training purposes within the organisation, certificates of attendance if desired, and a reasonable amount of follow-up support. It usually includes a short report with suggestions or recommendations arising from the preparation and the day itself.

The fee does not include travel costs, or b&b accommodation if it is necessary to travel the night before.

CONSULTANCY AND FACILITATION

Sandy carries out governance reviews, constitutional reviews, and other consultancies to help with in-depth problems, organisational restructuring, incorporation and other major changes.

She also facilitates sessions and events to help the people in your organisation, board or team communicate more effectively with each other, by creating an environment in which everyone can communicate equally and where all participants are encouraged to listen to and value all contributions. Facilitated discussion sessions and awaydays can help groups identify and resolve problems, review achievements and/or plan for the future.

The fee for facilitation or consultancy depends on the nature of the work. For face-to-face work is it is similar to open training (above), but where a consultancy involves considerable desk work (for example constitutional reviews) the daily rate is very much lower or a flat fee is agreed for the work as a whole.

The fee always includes all initial discussions, preparation time, travel time, a written report on the facilitated sessions or the consultancy work, and a reasonable amount of follow-up support.

MENTORING and NON-MANAGERIAL SUPERVISION

Mentoring or non-managerial supervision can help managers think through issues and problems in a safe environment, away from the pressures of day-to-day work. Non-managerial supervision or mentoring are intended to enhance, not replace, managerial supervision.

Sandy Adirondack's mentoring and supervision tend to focus primarily on structural and procedural issues, rather than group dynamics and interpersonal relationships. But structures and procedures cannot be changed without full awareness of the relationships involved!

Sessions may be one-off or on a regular basis (generally every six to eight weeks). The emphasis is on change, and on how changes can be effectively introduced within the organisation.

The fee is negotiable, depending on the number and length of sessions and where they take place.
---